BACKPACKERS
Sunraysia Backpackers is Mildura's newest backpackers hostel.
We work hard to find you work in the area.
The Mammone Family has been in farming & accommodation industries in the Mildura area for more than 50 years and with that comes many contacts in the area.
Sometimes its not what you know, but its who you know.
At different times of the year you will be able to pick a wide range of fruit and vegetables, mainly grapes and citrus. There are also jobs in packing sheds as well as vineyard & almond farm work.
Mildura also has many businesses like restaurants, cafes and hotels where casual staff may be required.
We can also provide you with transport to your work.
We are located close to shops and a supermarket and the hostel has a pool & FREE WIFI.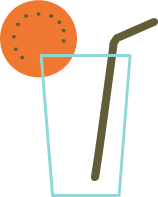 Coolest Hostel in town!

Free WIFI

We work hard to find YOU work

We can offer transport to work at a fee

​Excellent location

​Walking distance to supermarkets, restaurants and attractions

Rooms with Air Conditioning (Heating & Cooling)

​Friendly & helpful staff

We have years of hospitality & farming experience.

STAY
BACKPACKERS
We have people:
- Doing Nursery Work
- Packing Garlic
- Vineyard Irrigation Setup
- Vineyard Work
- Apricot Picking
​
Coming Up
- Watermelon Picking
- Vineyard Work
SUNRAYSIA
AT
.